Overview
"Refugee Stories: The Immigration and Resettlement of Germans in Western Canada, 1947-1960" is a research project being undertaken by Kyle Jantzen, Professor of History, Ambrose University, along with Ambrose university students and members of various German-Canadian communities in Calgary and throughout Alberta. It combines scholarly research and oral history interviews to discover the history and memory of the emigration of ethnic Germans from various Eastern European countries—along with Germans from Germany—and their immigration to and resettlement in Canada during the fifteen years after the end of the Second World War.
This research brings the knowledge and experience of members of German-Canadian communities into a partnership with university researchers and other historical experts. We are grateful for contributions from scholars in the Canadian Museum of Immigration at Pier 21 (Halifax), whose oral history interview guide is the basis for our interviews with former German refugees and immigrants. They and other experts from the Lutheran Historical Institute (Edmonton), the University of Winnipeg Chair in German-Canadian Studies, and the Mennonite Historical Society of Alberta have aided us in our search for memoirs, books, articles, and theses on the experiences of ethnic Germans from Eastern Europe during the Second World War and the postwar German immigrant experience in Canada.
Funding
"Refugee Stories" is supported by the Evangelical Lutheran Church in Canada (ELCIC) Alberta Synod, the Lutheran Church-Canada (LCC) Alberta-BC Synod, and the Mennonite Historical Society of Alberta, among others. It is funded in part by Canadian Lutheran World Relief, the University of Winnipeg's Chair in German-Canadian Studies, and Ambrose University.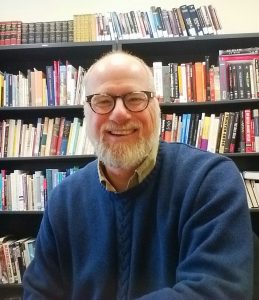 Lead Researcher
I am a Professor of History at Ambrose University in Calgary, and have engaged in extensive research on German Protestants in the Nazi era. My book, Faith and Fatherland: Parish Politics in Hitler's Germany, was published by Fortress Press in 2008. I have also published on American and Canadian Christian responses to the Kristallnacht Pogrom of November 1938. Recently, I have led a community-based participatory research project called "Placing Memory in High River's Built Environment." It was a partnership between the Ambrose History program and the Museum of the Highwood in High River, in which we interviewed community members in which we explore the history and identity of High River through oral histories relating to important sites of memory. This project is funded in part by the Alberta Historical Resources Foundation, and will culminate in an online exhibition, public lectures, and various print publications. This is the background I bring to the "Refugee Stories" project.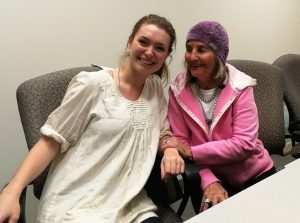 Student Researchers
From 2016-2018, "Refugees Stories" has been marked by the extensive participation of Ambrose University History students, in four courses: HI 370 Public History, HI 380 Applied Research in History, HI 480 History Practicum, and HI 495 Independent Research in History. They are Evan Andersen, Nolan Ens, Sean Fasang, Tatiana Flores, Madison Haller, Deanna Hunter, Jennifer Matte, Ava Peacock, Margit Peterson, Makayla Pickard, Aaron Roemmele, Raquel Schmaus, Blake Seebach, Kathleen Tiede, Roland Weisbrot, Ethan Wiskar, and Jared Zimmer.
Talk to Us
Were you or someone you know a German immigrant to Canada between 1947 and 1960? Do you have any pictures from that time you think we should have? Did you enjoy reading about this immigration history? Do you know someone who might want to be interviewed for the Refugee Stories project?
If you answered yes to any of those questions, we'd love to hear from you!
Thank you for your interest in "Refugee Stories: The Immigration and Resettlement of Germans in Western Canada, 1947-1960."
With best wishes,
Kyle Jantzen